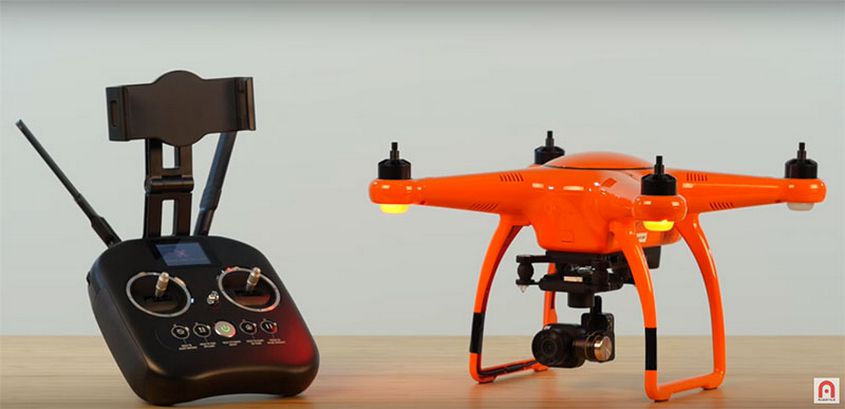 Hello, today I would like to review one of my personal favourite drones, the Autel X Star Premium. Autel Robotics are a pretty well known drone manufacturer who are looking to strengthen their position in the consumer drone market.
The Autel X Star Premium is a great statement to the drone world that Autel Robotics are here to stay! The drone itself sports a boldly orange design with a black trim that is extremely eye catching and works very well.
Lets start this off by having a closer look at the Autel's camera, which is one of its best and most unique features. The camera is able to shoot 4k at up to 30 frames per second and 1080p at up to 120 frames per second. What makes the Autel so unique is the fact that the camera and gimbal are detachable from the drone. This means you can upgrade your camera, without having to buy a new drone. This can save you a lot of money in the long run and is something that should definitely be taken into consideration when considering buying the Autel.

The Autel X-Star premium features a 4900mAH battery that is able to sustain a flight time of up to 24 minutes from a single charge. As well as this, the drone is able to reach a maximum distance of 2km from the transmitter, without losing signal
Unfortunately, the drone itself is pretty heavy and bulk, one of the only downsides to the Autel. It comes in weighing roughly 1.4kg, which is pretty heavy for a drone.
As well as this the drone comes installed with a series of intelligent flight modes including follow me, waypoints and tap tp fly. An intelligent flight mode is where the drone is autonomously able to perform aerial manoeuvres designed to capture professional looking footage.
The drone is priced at $750 on Amazon, which is an absolute bargain and is great value for money. With the specs and features it has to offer and its reasonable price tag, the Autel X Star Premium is a fantastic drone for filmmakers looking to get an aerial perspective.