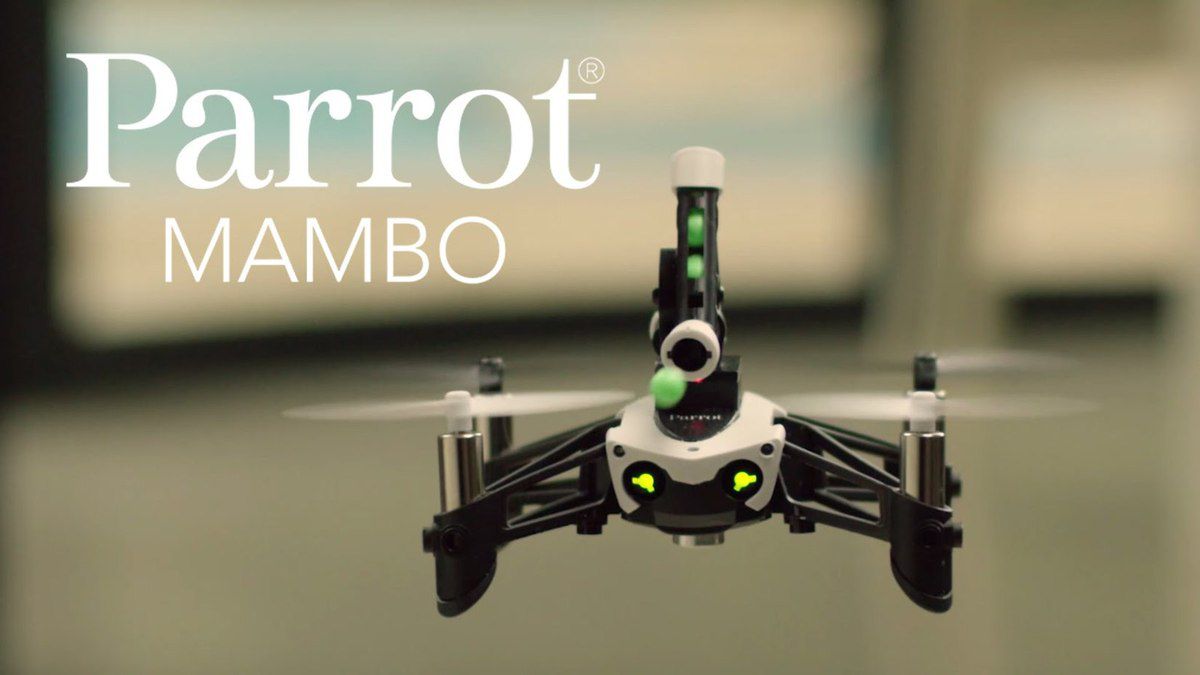 The New Parrot Mambo – The Ultimate Racing Drone For Beginners
French drone manufacturer Parrot has recently released their new Mambo quad copter, a racing drone designed specifically for beginners.
This entry-level drone is incredibly compact, fast and easy to fly. This is actually a micro quad copter, which comes alongside a free FPV headset.
The drone comes ready to fly, alongside all the equipment needed for a fun fuelled FPV flying experience. Alongside the Mambo drone, you get the newly released Parrot cockpit glasses as well as the professional standard Parrot Sky controller.
With a series of 9 different piloting modes, designed to hone specific skills required to be a successful drone-racing pilot. Parrot have also introduced a new type of battery that is able to sustain up to 10 minutes of flight time, which is a significant improvement from the previous 7-minutes sported on similar parrot drones.

With it's new Smart Block technology, a small HD camera is able to be attached to drone the drones body, which can then relay a live feed through to the headset via a Wi-FI connection. You can also save your recorded footage onto an SD card inside the drone, however you will need to buy this separately as it unfortunately does not come with one.
The Parrot FPV goggles are designed to house smartphone up to 6inches long, which is connected to the drone via the Parrot application (IOS & Android compatible).
One of the greatest aspects of the Parrot Mambo, is the fact that any experience level pilot. A new pilot is able to select the slowest speed settings and gradually increase them until they are comfortable reaching maximum speeds. Alternatively, experienced pilots can throw themselves in to full manual mode and let rip, performing awesome acrobatic manoeuvres thanks to the drones agile build.
A few of these modes include, easy, drift and racing, Easy mode is designed for beginner pilots. With reduced speeds and extra stability, easy mode is perfect for those new to drone piloting. Drift mode disables the horizontal stabilisation, allowing for quick turns at incredible speeds.
Finally race mode; the drone is in full manual mode and it is completely down to the pilot. This is definitely for those wanting to make the most of the full racing experience that the Mambo has to offer.
Watch the video below to get a better understanding of how the Parrot Mambo works and to see it in action!
The Mambo came out in September and is available from a number of stores online such as Amazon.com.